Footballers selfies with singers and fans despite warning by the government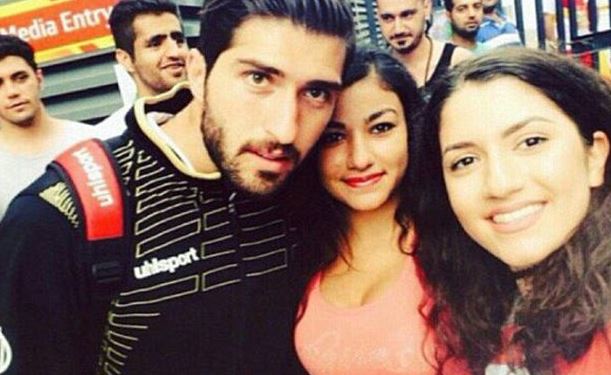 Alireza Haghighi (left) could be punished by Iranian Football Federation's moral committee for taking selfies with fans during the Asian Cup in Australia.
As Iran celebrates the 40th anniversary of the Islamic Revolution, the United States' confrontational policy toward Tehran under President Donald Trump presents a real challenge for the Iranian political elite, particularly the moderates among them. Trump's policy of reimposing economic sanctions aims to impose "maximum pressure" on Iran in order to provoke a change of behavior in Iranian regional policy. Far from accomplishing its goals, the U.S. approach is more likely to strengthen conservative factions within Iran and give the moderates, including President Hassan Rouhani, an excuse for not working toward their electoral promises of granting greater freedoms and pursuing economic reform.

Related Articles